Advantages Of Using A PEO
A PEO is defined by NAPEO (National Association of Professional Employer Organizations) as an "organization that provides an integrated and cost-effective approach to the management and administration of human resources and employer risk of its clients, by contractually assuming substantial employer responsibilities and risk, through the establishment and maintenance of a co-employer relationship with client's employees."
This relationship includes payroll, optional employee benefits, workers' compensation, Human Resource management, loss control & safety, compliance, tax pay & file, unemployment management, and much more. PEOs become your "red-tape" manager and let you get back to the business of generating revenues for your business. 
Designed for small business owners ranging from employee count of 5-200 up to 5000, a PEO will assist with the back-office administration and employee management. It has the capability of providing discounts with health benefits, workers comp and state unemployment tax by the use of "Pooling" and the law of large numbers. With "pooling" all the worksite employees of clients on their "master plans" PEOs can achieve larger buying power.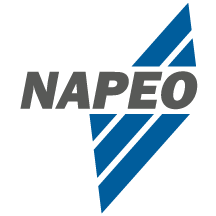 How Can a PEO Help Small Business?
Growth Rate Increases
Businesses that use HR outsourcing or PEOs have shown average growth of 7-9% over those that don't.
Less Employee Turnover
Companies using a PEO experience 23-32% less employee turnover and are 15% more satisfied with new hires.
Employee Benefit Satisfaction
Companies using a PEO are 28% more satisfied with their selection of available employee benefits.
Administrative Savings
Organizations that outsource multiple functions to a single vendor (like a PEO) save an average of 32% on administrative functions than those using multiple vendors.
Cost-Benefit Ratio Of Time
With many of the administrative tasks and back-office administration streamlined and delegated to the PEO, there is a clear and obvious cost benefit ratio of time. As the lengthy administrative tasks become a burden, as a business owner, you're able to focus on business building activities.